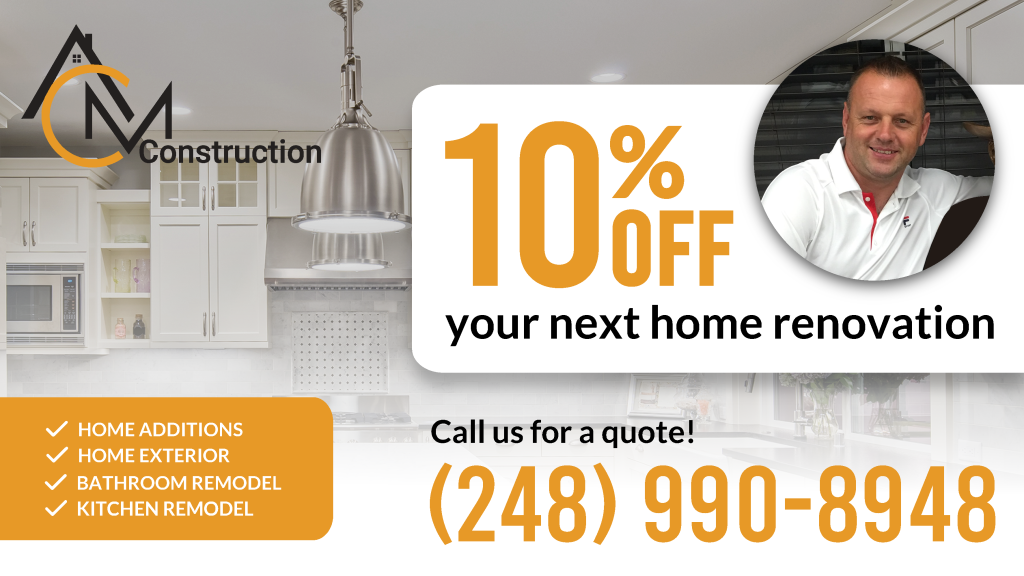 Are you tired of your outdated and dull living space? Let ACM Construction give your home the renovation it deserves! With over 20 years of experience, our team of skilled professionals will turn your vision into a reality.
For a limited time, we're offering a 10% discount on your next home renovation project. Whether you're looking to update your kitchen, revamp your bathroom, or give your entire house a facelift, we've got you covered. Our expert designers will work with you to create a custom renovation plan that fits your style and budget.
Don't wait, take advantage of this incredible offer now! Contact us today for a free consultation and let us help you transform your home into the space you've always dreamed of.
ACM Construction – Your trusted partner for home renovation.
Call us 248-990-8948